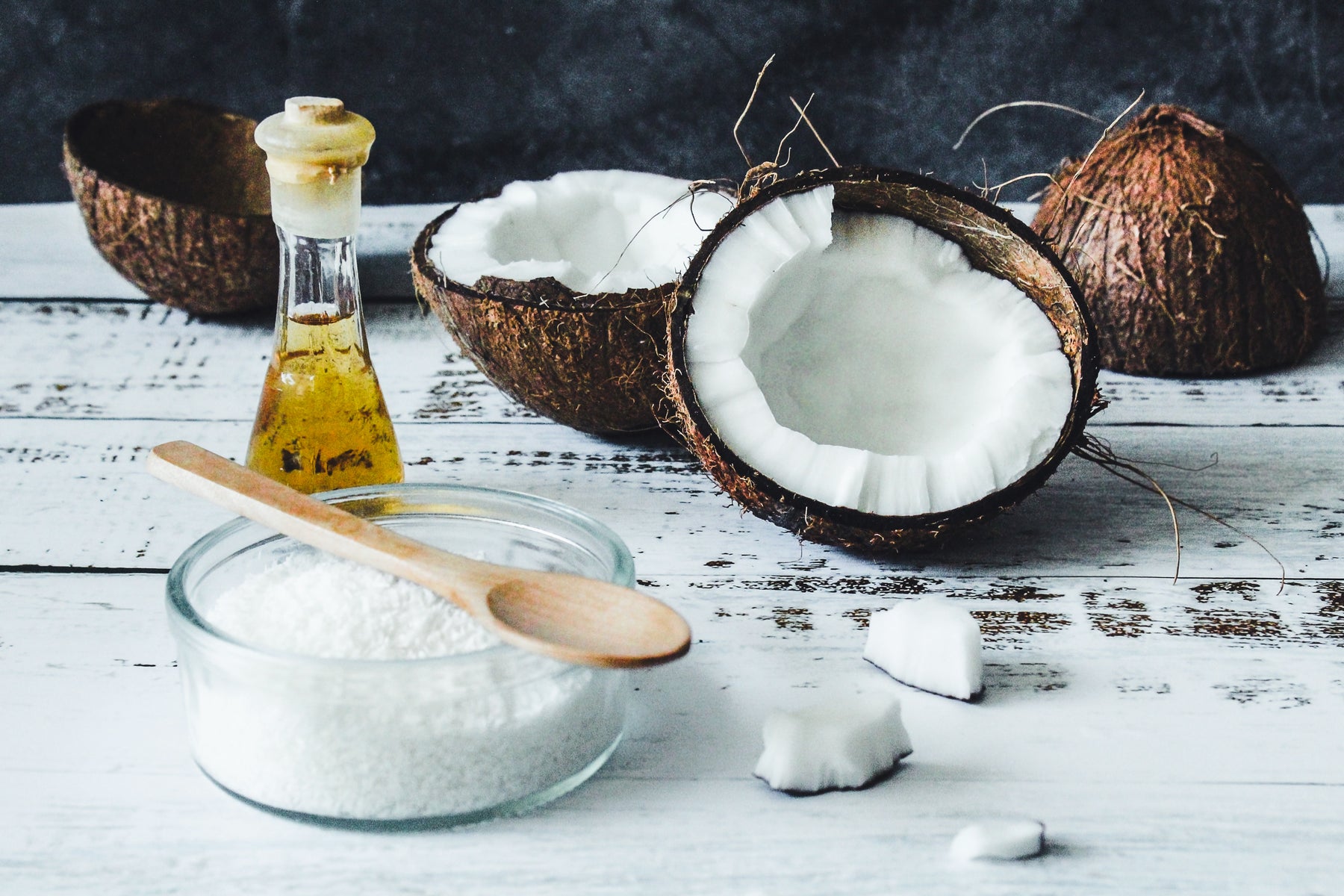 Coconut Allergies and What You Need to Know
Coconut has long been hailed as a miracle food and ultimate ingredient to use in skin care and cosmetic products. But coconut, like any other food, can be dangerous if you're allergic to it. 
While coconut allergies are not as prevalent as other types of allergies, such as peanut allergies, they do occur and can have serious consequences.
Is Coconut a Fruit or a Nut?
The Food and Drug Administration classifies coconut (cocos nucifera) as a tree nut, and requires it to be labeled on all food products. In its list of tree nuts, the following products are included: 
Almond

Beech nut

Brazil nut

Butter nut

Cashew

Chestnut

Chinquapin

Coconut

Hazelnut

Gingko nut

Hickory nut

Lichee nut

Macadamia nut

Pecan

Pine nut

Pili nut

Pistachio

Sheanut

Walnut
Coconut Oil Allergy
Coconut oil is an unrefined, cold-pressed oil that is used for cooking and to formulate beauty products for skin, hair and scalp. People who are allergic or have skin sensitivities to using coconut should avoid coconut oil and the products that contain coconut oil and derivatives. 
Coconut oil, extracts and derivatives may be found in these products: 
Bar soap

Hair shampoo

Hair conditioner

Body wash

Lotions

Body butters

Lip balms

Deodorant

Hand gels
Coconut Allergy Symptoms
Nearly any ingredient can trigger an allergic reaction - and cause varied symptoms for different people. You might develop an allergic reaction immediately, a few minutes or even hours later after consuming or coming into contact with the allergens.
Some people are so allergic to certain ingredients that even touching or smelling the  allergen will make them ill. 
The most common reactions of a coconut allergy include: 
Skin irritation

Swelling of the lips, tongue or throat

Eczema 

Hives, itching and skin rash

Nausea

Vomiting

Diarrhea

Anaphylactic reaction

Stomach or cramping

Headaches and nasal/sinus congestion
Coconut Oil Derivatives
For people who suffer from contact dermatitis and experience flare-ups when they use coconut oil, spotting the ingredient in bath and body products can be tough because the technical names for coconut are not always easy to recognize. 
Coconut-derived ingredients (common names: Butylene Glycol Cocoate, Coconut Diethanolamide, Cocamide Sulfate, Cocamide DEA, to name a few), can cause contact allergic dermatitis, which is a form of eczema caused by an allergic reaction to a material coming in contact with the skin. 
Symptoms can include itchy skin, blistering rash, and patchy and splotchy sore areas on the body. 
The best form of prevention is avoidance. 
Does AllerGlow use Coconut Oil?
In short - NO! 
Since day one, our mission has been to create gentle, soothing and affordable bath and body products that are safe for people who live with food allergies, skin sensitivities and gluten intolerance.
All of our ingredients are coconut-free and contain ZERO derivatives of coconut. This was no easy feat for us! When we started out, we read labels on every bath and body product we could get our hands on and found coconut derivative ingredients in EVERYTHING. 
We discovered that everything from name-brand soap bars to lotions in colorful packaging included synthetic ingredients derived from coconut, and listed in complex terms we could not pronounce.
There are more than 100 ingredients that coconut is derived from. We were shocked to find them listed in plain sight on everyday products that we've been using our whole lives.
Before we even sold our first bar of soap, we spent nearly three years researching the butters, oils, fragrances, mica colors, clays and essential oils to ensure that every single ingredient we use to formulate our bath and body products is truly allergy-friendly.


Our icon is the embodiment of our brand's promise to always provide allergy-friendly products that are free of the Top 9 allergens and safe from cross-contamination. 

It became our family's goal to develop bath and body products that did not use these derivatives. From there, the idea to handcraft our own cold-process soap in small batches was born. Every ingredient we use in our product line has been diligently researched and selected for its skincare health benefits.

Here at AllerGlow, we are on a mission to create allergy-friendly skincare products that work and change lives for the better by giving you peace of mind. 
When you see our logo on a product we handcrafted, you can rest assured that we've done the label-reading for you.
And as we roll out our lotion, lip balms and deodorants, we will continue to research and double-check all new skincare ingredients for your family just as we would for our own.