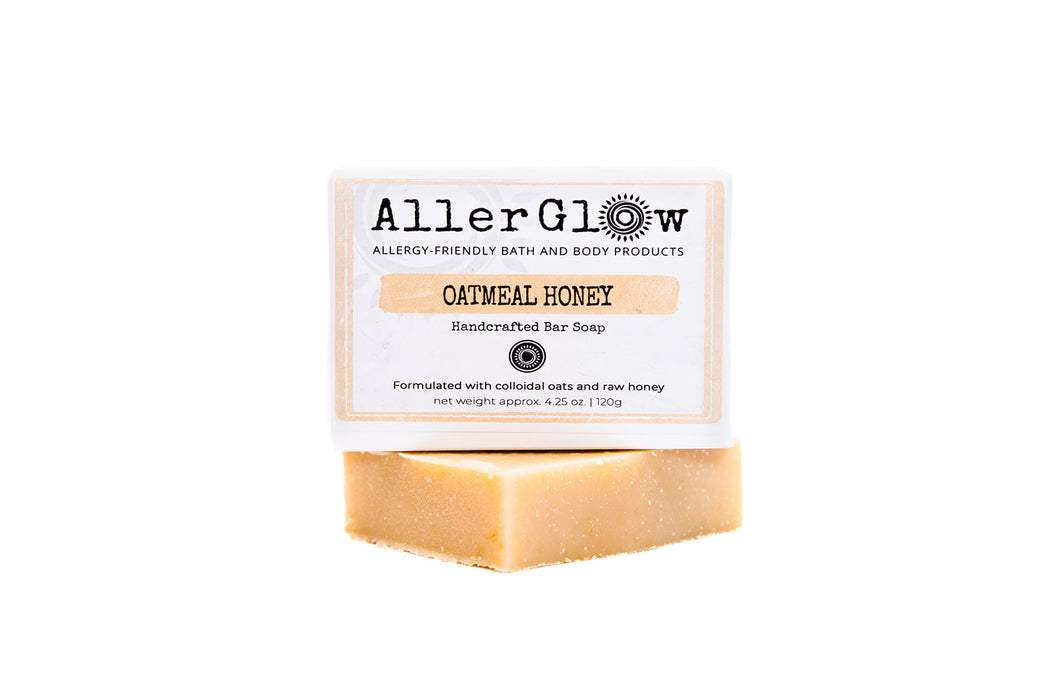 Oatmeal Honey Soap
Original price
$7.00
-
Original price
$7.00
Description: This allergy-friendly soap is the perfect blend of colloidal oatmeal and raw honey (no fragrances or essential oils). Soothing oatmeal gently nourishes as honey acts as a humectant, which traps and seals in moisture, leaving the skin hydrated and soft. This soap is great for people with dry, itchy and sensitive skin. Many of our customers have shared that this soap helps relieve their eczema.
Ingredients: Distilled water, mango butter, olive oil, babassu oil, sodium hydroxide, palm oil, palm kernel oil, cocoa butter, raw (local) honey, colloidal oats and sodium lactate.
---
Cold processed soap, handcrafted in Mooresville, North Carolina.  

Use an exfoliating soap bag or soap saver dish to help your soap last longer. Keep dry between uses. Approximately 4.5 oz bars. Size, appearance and scents may vary.